Considering the fast life, nowadays, it is hard to spend more of a time or invest more of a time into the money-spending activities than money-making activities as one is more focused on to the later one. Even if it is a factor for making your life easy and comfortable such as designing your own house; many find it difficult to invest separate time required for such long-term process apart from their own schedule, although, exceptions are there.
So, in this article we will try to identify the advantages and disadvantages between online and offline architectural services. Following are some of the factors considered to discuss and compare between online and offline architectural services.
1.TIME
"Time is money" a well-said phrase to explain current life scenario. When we talk about the architectural services it involves a step-by-step process starting from planning process up to construction process on site. Every stage requires a constant revision and it evolves gradually as per the requirement of the user.
In online architectural services, as it is an open platform; one can explore as many options as possible from anywhere on the globe. The time required to access and discuss about the services physically is reduced with the advantage of different options. Although there might be a problem of fraud; but it can always be reviewed by contacting the service authorities.
In offline architectural services, one is restricted to explore the many options as compared to that of online services. One has to invest a certain amount of time to understand the process in person. But there is always a greater probability of guarantee and trust as compared to online services.
2.LOCATION
Not everyone in this society can afford to access any location at any part on the Earth. Specifically talking about the architectural services, one can always choose any service provider or architectural firm with whom he wants to continue with his project or building further. So, spending in such situation just to refuse; will be a loss in some or the other way for a client.
In online architectural services, you can always explore and scrutinize the works of any firm around the globe and if you want to continue with any; you can access them by requesting with an online application as guided by the service provider, if any. This can be done from anywhere; right from your bedroom, living room, terrace, balcony etc. where you have access to the internet services. Also, one can directly contact them by making a phone call or arranging the meetings on online platforms like zoom, skype, etc.
In offline architectural services, accessing the actual locations can result into problems sometimes. Because of the same reason, one may deny the services way ahead of any discussions which might turn out as a best possible outcome. Also, every time physical access to the location is quite time consuming and slow process as compared to the online services. Clarity and assurance will be listed as one of the merits in this type.
3.ACCESSIBILITY
Accessibility in terms of the documents that the firm has worked upon or the log of the services that are provided to the client during the process or after the completion of the process. Carrying of documents these days is quite difficult, specially in case of architectural services where there are many documents created while the building process.
In online architectural services, one can always access the documents or the log of the process through the system i.e., any computer or a laptop. Also, it can be transferred from one person to other from place to place within couple of minutes. Although, there might come any error in the system or threat of misplacing of file but it can always be prevented by taking backup of the documents or the files that were or are created.
In offline architectural services, comes a restriction of accessing any document by going to the source place and then carrying it or forwarding it to next person by physical means. This results as slow and time taking process as compared to online services. Here also, there might be a threat of misplacing or wear and tear of the document.
4.ECO-FRIENDLY
The world is growing very fast in terms of population with a high demand for shelter/ building/ houses. In such case, the forests and environment are getting hampered at some level. As a responsible citizen, we all need to take care of the environment around us. This is somewhere connected to every profession/ service.
In online architectural services, documents or the files that are created are saved and protected in system with coded language. This saves the use of paper which results in reducing the use of natural resources. Ultimately helping the environment in some or the other way. Also, transportation time is reduced or minimized; resulting in reducing the pollution.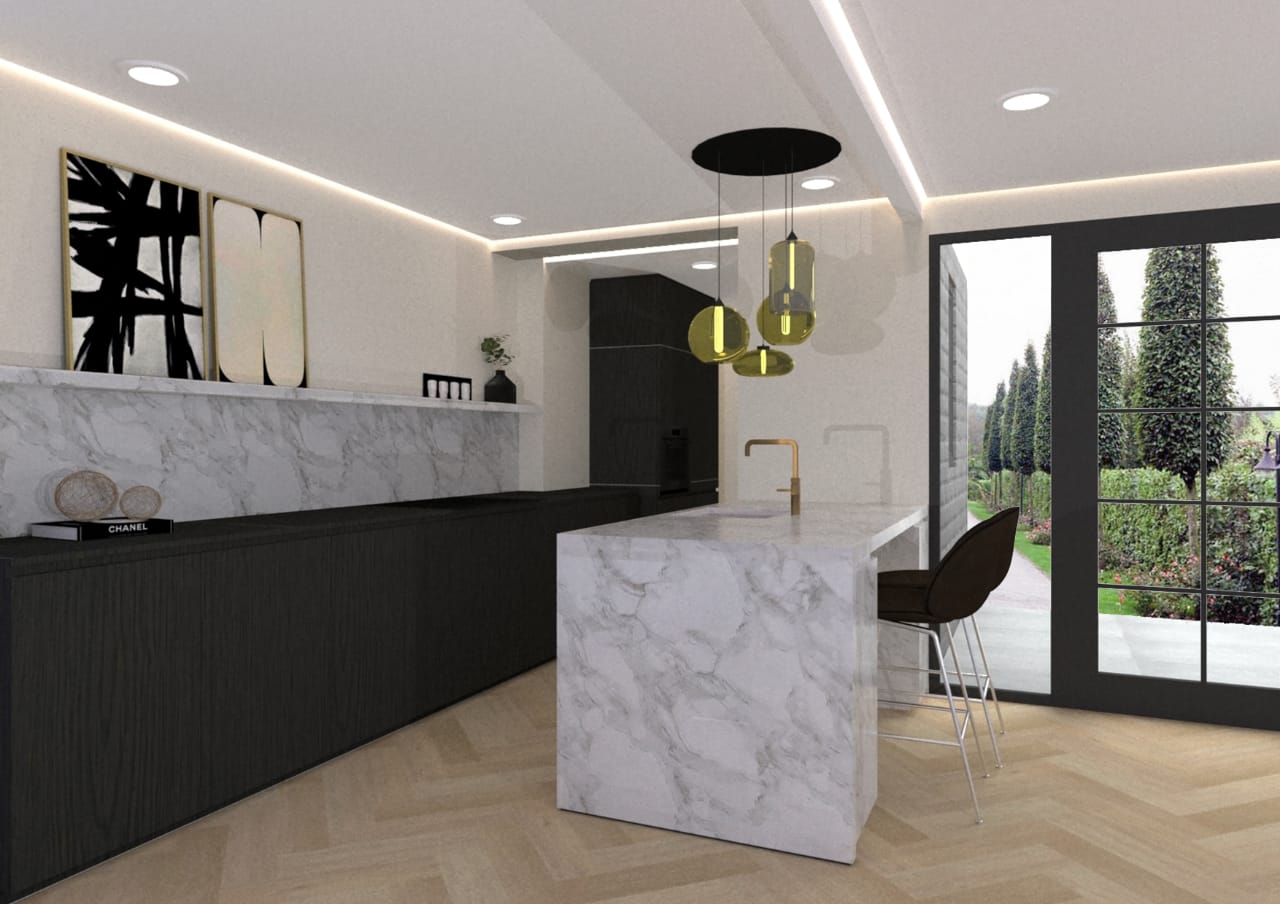 In offline architectural services, documents are generally kept as hard copy for the reference which has a threat of misplacing as well as it uses natural resources up to some level by means of paper usage. Also, carrying of documents from here and there involves transportation which results in contributing towards pollution at some level.
5.COMMUNICATION
Everyone wants an easy and comfortable yet clear communication when it comes to any service provider. Nowadays, various platforms are providing easy and fast communication.
In online architectural services, one is provided with an easy and fast communication with different online platforms or via phone call from any place and anywhere on the globe.
In offline architectural services, many times one has to physically approach the service provider or vice versa to communicate the required set of things. This is a time taking process as compared to online architectural services.
So, in the end we can say that, in present situation online architectural services overcomes may of the problems that are faced by offline architectural services and in the future coming years, one needs to get acclimatized to online architectural services or e-architectural services.
https://www.darchitectdrawings.com/wp-content/uploads/2019/06/Duplex-House-Design-Indian-Style.jpg
2001
3000
Manish Gupta
http://www.darchitectdrawings.com/wp-content/uploads/2017/04/logo_png.png
Manish Gupta
2021-05-27 10:13:29
2021-09-01 04:06:45
Comparison Between Online and Offline Architectural Services