Top home designers in india | House plan design services | House building process
What is a good house/ home? Everyone is often jumbled by the concept of a good house. Although, everyone wants a good home which suits one's taste and comfort in every sense; but many of them struggle to achieve so. Many times, it becomes a tremendously stressful and time-consuming process for a house owner who wants to build a house.
So, here are some tips which focus on how to make a good house in a stress-free way.
1.HIRING A GOOD ARCHITECT/ ARCHITECTURAL FIRM
'Art is solving problems that cannot be formulated before they have been solved. The shaping of the question is part of the answer'.
Sometimes, people inevitably and instinctively prefigure solutions to the problems they are confronted with, but the depth and range of their design vocabulary influence both their perception of question and the shaping of its answer. If one's understanding of design language is limited, then the range of possible solutions to a problem will also be limited. Therefore, hiring a good, experienced and skilled architect for your house design is an important stage in process of a good house making. A good Architect usually understands the needs of user or a client as well as the site and act as a catalyst between both the parties to achieve a good and innovative design. If you want to hire top home designers in India then d architect drawings is the one of the top home designers in India that's provide best house plan features for your good house/home .
2.UNDERSTAND THE FINANCES AND BUDGET
If you are building house on a loan then understand all the phases of the funds getting cleared and be ready with all the documents required. Also, expect a little more budget than you expect for construction of your house/ home; as it includes many small factors like gas meter, electric and internet connections, taxes, etc. 
3.KNOW YOUR ACCREDITIONS
If you are building your house under certain category, for example, an environment-friendly building; then, you should approach to authorization or legal council of such body to know what you are entitled for or what credits will you get under these conditions; if any.
4. UNDERSTAND AND GET YOUR HOUSE PLAN CORRECTLY
Planning is one of the most important and crucial stages in building of a house. It is a foundation of the house building process. To make sure that your building plan is going correctly as per the needs; there are some checklists that you should always keep tracking while discussing on your best house plan design services.
Firstly, you should check that all the spaces that you need are correctly placed and designed as per the technicality and needs. Also, you should check for the best and effective use of the available area of your land. Then, factors like entry, direction house is facing most, spatial relationships, circulation area etc. should be look overed. Staircase position must be looked into as it is one of the predominant areas of a house. Also, plumbing and electrical layouts should be finalized simultaneously as they are required at every stage. Which part of the house is naturally lit and which needs to be lit should also be looked upon with respect to openings designed. In short, a constant communication and discussion of plan with the architect is necessary for best outcome.
For a brief discussion on best planning features of a house, you can jump to our article titled "Best house plan features and Design". 
5.GET YOUR ELEVATION DESIGNS AND MATERIALS CORRECTLY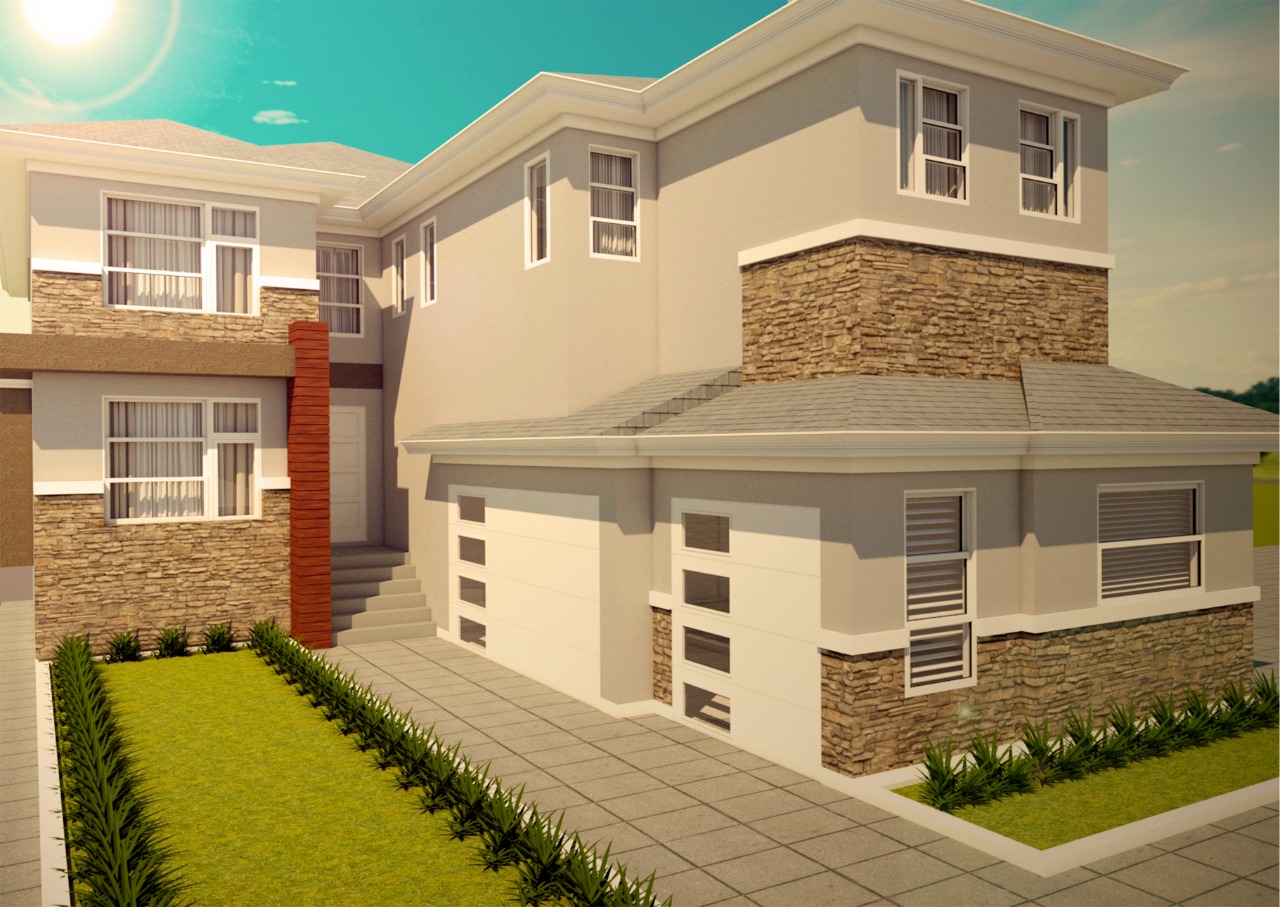 Elevations are the significant part of your house as it defines the overall character of your house from the outside. After planning process, an elevation with creative and unique design vocabulary should be finalized as per the requirements. 
For a brief explanation, you can check out our article on "How to make Best Elevations and Design".  
Also, Material quantity and quality should be finalized and specified in bills before the construction is underway. This will help in simplifying the construction process.
6. UNDERSTAND PHASES AND AGREEMENT
Once the plan is freezed and ready to be implemented on site, you should gather all the knowledge about the phases of construction from the person hired. You should also respect and follow the agreement as signed and finalized in the initial phase. Understand the roles and responsibilities of every person involved and have constant communication with them at every stage. 
This will minimize the factor of misunderstanding and will help in producing a best outcome. If anything goes wrong you should always follow the terms and conditions of your agreement and should contact legal authorities. 
7.GET AN INDEPENDENT INSPECTOR
Keeping track of every process is crucial while house building. If the right person with experience is tracking the process irrespective of the any of the parties then, the work will produce a good result in practicality. An inspector looks upon things like use of material, rules and regulations and construction process etc.
8.LOOK FOR COST-EFFECTIVE WAYS
One should always look for cost-effective and energy-efficient design if the right person is hired for the designing of the house. While doing the same, one should also look for the ways to save; as it will help them in future maintenance in some or the other way. 
The house building process may seem daunting at first, however from your initial free consultation with one of our professional Building Consultants to the production stages of the custom home building process we will be available to answer questions, and provide you with the quality customer service you deserve.
There are many ways to save the material in a construction of house, for example, one can always go for a filler slab construction if desired.
It helps in reducing the cost of the construction as well as time of the construction process and also add aesthetical value to the building. Another way or example is designing of exposed masonry if suited, as it also reduces cost and time of construction and adds a different architectural vocabulary to the house/ home. With this one can explore many other options for the end result. We are the top home designers in india that offers best architect services in all over india.
So, in these ways one can understand the process of house completely if he/ she hires a skilled person to get the best outcome of it. Some of the factors mentioned may not be suitable as per the conditions that are existing in practicality; but there is always a way to make the things happen our way. So Hire our top home designers in india, following certain disciplines and methods mentioned earlier will surely help to achieve the desired.
If you are looking for top home designers in india, house building process, we are providing best house plan design services in all around in india then you can contact and email us. Curious about the top home designers in India? Well, you can stop looking for them because we've made a selection especially for you!
Visit us for –house building process
https://www.darchitectdrawings.com/wp-content/uploads/2021/04/IMG-20210415-WA0013.jpg
905
1280
Manish Gupta
http://www.darchitectdrawings.com/wp-content/uploads/2017/04/logo_png.png
Manish Gupta
2021-04-30 09:55:53
2021-09-29 12:01:24
TIPS TO MAKE GOOD HOUSE/ HOME