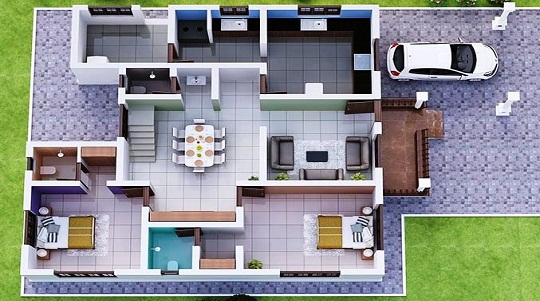 Design Home Plans in India
Floor Plans are essential when designing and building a home. A good floor plan can increase the enjoyment of the home by creating a nice flow between spaces and can even increase its resale value.
Floor Plan Design in India. Make sure in the future an office can easily be turned into a child's bedroom whether for your family or a future buyer's.
Ideal Room Layout. 
Make sure bedrooms are far from entertaining spaces. Bathrooms shouldn't face common entertainment spaces like dining rooms or living rooms.
Most people will like if the kitchen opens to the dining or living rooms so whoever is cooking can still interact with guests or keep an eye on the kids playing.
Also Read: Genius Ways to Make a Small Room Look Bigger
Fits Your Priorities and Lifestyle. 
If entertaining is important, make sure there's a good flow from the kitchen to an outside space and living room. If you work from home, make sure your office gets ideal light and is perhaps in a quiet location.
When you do laundry, is it ok if you have to climb three floors to get from your master bedroom to the laundry room?
How to Draw a Floor Plan
There are a few basic steps to creating a floor plan:
Choose an Area. 
Determine the area to be drawn. If the building already exists, decide how much (a room, a floor, or the entire building) of it to draw House Plans in India. If the building does not yet exist, brainstorm designs based on the size and shape of the location on which to build.
Take Measurements. 
If the building exists, measure the walls, doors, and pertinent furniture so that the floor plan will be accurate. If the layout is being created for an entirely new area, be sure that the total area will fit where it is to be built. It is advisable to examine buildings built in similar areas to use as an estimate for this floor plan.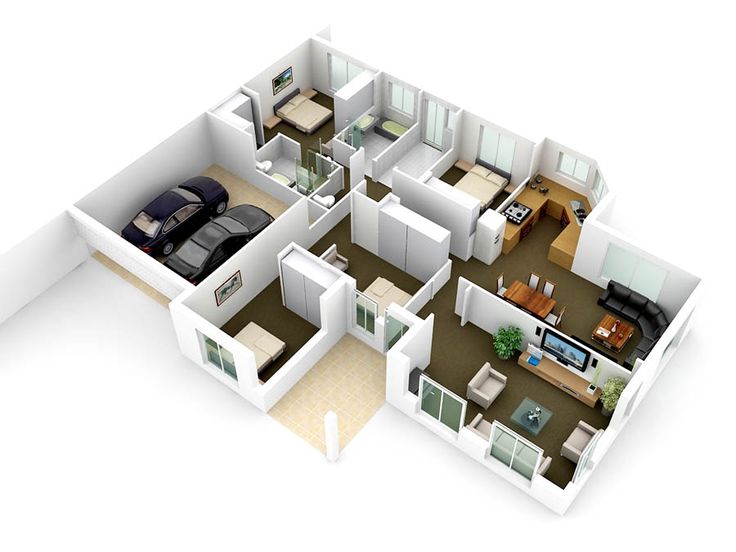 Draw Walls. 
Add walls for each room of the building, taking care to draw them to scale.
Add Architectural Features. 
Design Home Plans in India adding features to the space by including the unchangeable things, like the doors and windows, as well as the refrigerator, dishwasher, dryer, and other important appliances that must be placed in a specific location.
Browse our different section of Design Home Plans in India like single floor, double floor, modern homes and small house designs.
https://www.darchitectdrawings.com/wp-content/uploads/2017/08/3D-design1.jpg
301
540
Manish Gupta
http://www.darchitectdrawings.com/wp-content/uploads/2017/04/logo_png.png
Manish Gupta
2019-06-13 06:38:15
2021-09-01 04:07:49
What are the Key Characteristics of a Good Floor Plan?