2 Floor Online House/ Home Plans Design | Best
Small House Designs Ideas with floor plan
A 2-story house in a narrow area can also be a home that can provide a sense of security and comfort for you and your family. What kind of design is suitable for the best small house plans in india that you are planning?
Everyone certainly craves a comfortable place to live. However, creating a comfortable residence is not as easy as turning your palm. Each housing component must be planned and harmonized with a suitable design. The choice of building materials must be right, if the location in the highlands would be better to use wood material. We have best small house design ideas with floor plan that you can implement to make extensive spaces in spite of your congested floor plans. 
If the place is in the lowlands you should use ceramics for the floor. The level of comfort of the residence is not solely because of the vast land.  Plan a 2-story house plans on a narrow land to make it more comfortable
Today there are so many unique and best small house designs ideas with floor plan that you can make as a reference when you want to build  the best small house plans in India. The more references to the design of a 2-story house plans on the narrow land collected will make it easier for you to determine the design. The level of comfort of family housing for each person is different. That's why try not to stick to the design of other people's dwellings.
Here are some tips that can be applied.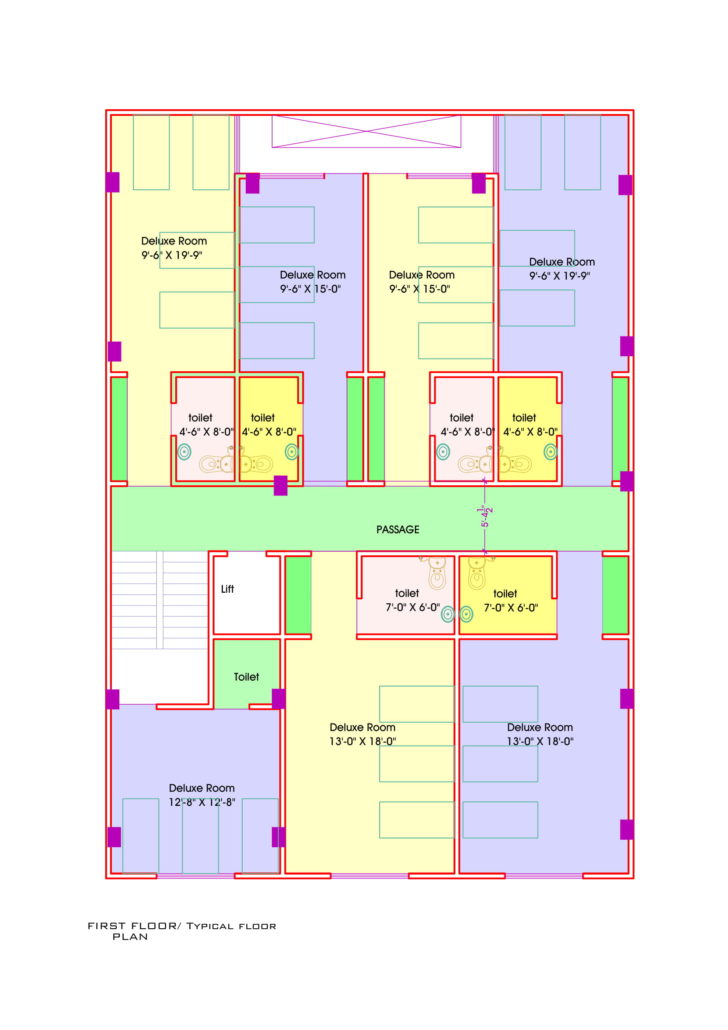 Beautiful Residential Buildings in India
Even though the available land is not extensive, it does not mean that it cannot be 2 story Indian house plans in a beautiful narrow land. Take advantage of the little vacant land that is still available by making a small garden. Choose some beautiful plants that you like, then find the appropriate spot to put them. You can also give a natural impression by choosing natural stones for the walls. Get specialized beautiful residential buildings in india.
Small Classic Residence
If the residence with a classic is the most comfortable occupancy in your opinion, then give it a classic touch in its design. Classic impressions can usually be obtained from wood materials with unique fibers. Wooden houses are found in countries that have four seasons such as Japan and Korea.
Minimize Bulkhead between Rooms
A 2-story house on a narrow land does not mean it cannot be seen broadly. You can work around this by not giving a partition between one room and another. For example, by removing the bulkhead between the family room and the kitchen to be more spacious. Including a glass housing model can be an additional option so the room looks bigger. The presence of glass material also gives the effect of a luxurious and modern home.
Wise to Take advantage of Existing Budgets
Building a residence definitely requires a lot of money. You must take advantage of the available budget as wisely so that the dream home plans in India can be completed according to the plan.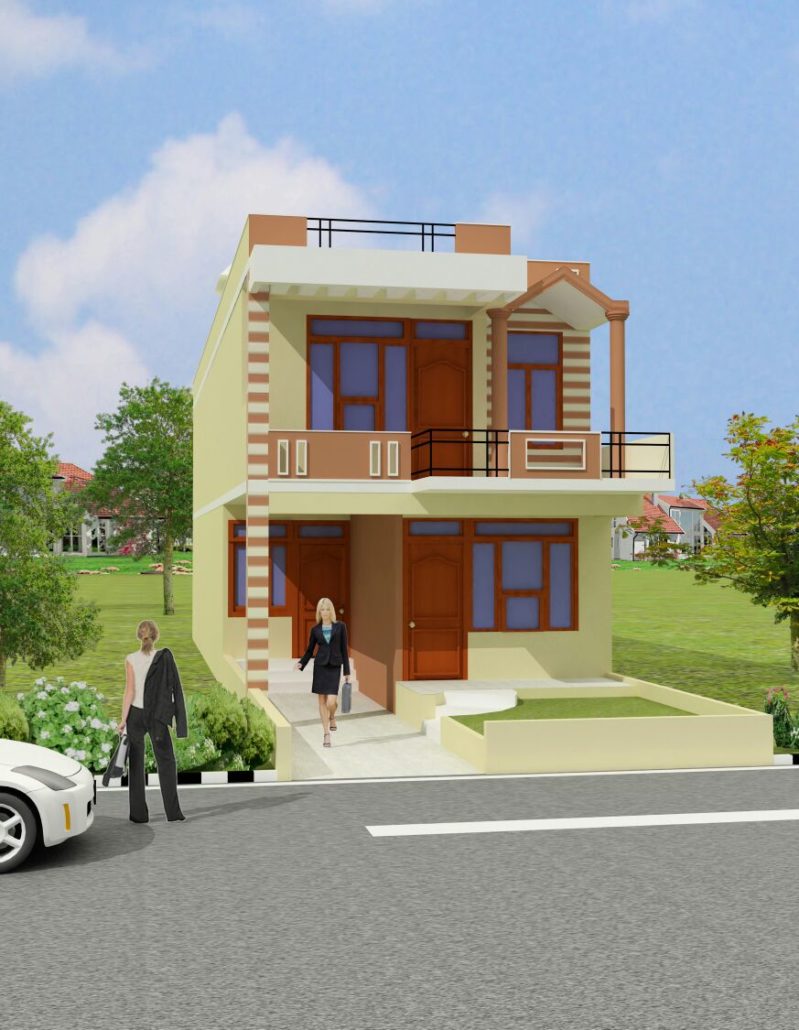 One effort that can be done is to survey the nearest material stores to find out the latest material prices. Also consider the cost of accommodation to bring material, the closer the building shop is rto the cheaper transportation costs. Looking for materials with good quality and economical quality is very necessary. Check out beautiful residential buildings in India, Online Floor Plan in India, online house plans, 2-story house plans, 2 floor house plans indian style.
Four tips for planning a 2-story house plans in the narrow land above can be used as a consideration. Make sure the calculation of labor and the amount of material needed when the planning stage is right so that there is no significant budget swelling. The final stage is to carefully review the design and RAB that have been made to ensure there are no errors. If you don't know much about buildings, it's better to include a reliable architecture firms in India that you trust to contribute. D architect drawings provide the best small house design ideas with floor plan, 2-story house plans, online house plans design for your home. 
Visit us for more deatils: Best Small house plans, beautiful residential buildings in india
*online house plans design*2 floor house plans*online house plans design*2 floor house plans*2-story house plans*2-story house plans*
https://www.darchitectdrawings.com/wp-content/uploads/2019/07/WhatsApp-Image-2019-06-22-at-11.18.29-1.jpeg
872
1280
Manish Gupta
http://www.darchitectdrawings.com/wp-content/uploads/2017/04/logo_png.png
Manish Gupta
2019-07-15 08:14:42
2021-09-23 09:11:01
Tips for Choosing a 2-Floor House Plans in India in a Narrow Land