Floor Plans Design in India | S
mall House Design Ideas Floor Plans
You are getting ready to design your Floor Plan with an experienced architect, take a look at these floor plan mistakes and learn how to avoid these mistakes.
1. Choose a Floor Plan that Works with your Budget:
Many home-buyers often one mistake when looking at floor plans design in India is over spending for the future, rather than planning for the present. You can always upgrade your home. Don't get oversold from a home selling agent or a developer's representative – only you know your budget. Plan for your budget now so you will feel comfortable living in your home.
2. Don't Assume All Floor Plan Fits Your Lifestyle:
The biggest mistakes when choosing the floor plan is that you forget to picture your own family lifestyle. Assess your lifestyle before choosing a floor plan. Determine what you have become accustomed to in a comfortable home. Do you prefer an open floor plan or are individual rooms with partitions better?
3. Don't assume you are Crazy for not understanding floor plan drawings:
If you recently searching Architecture Firms in India or designing your home, you will need to review architectural drawings or floor plan drawings. Don't assume you are supposed to know what every door swing, window, stair, and multi-story space looks like on a floor plan.
4. Ensure Architectural Features Won't Cost You More in the Future: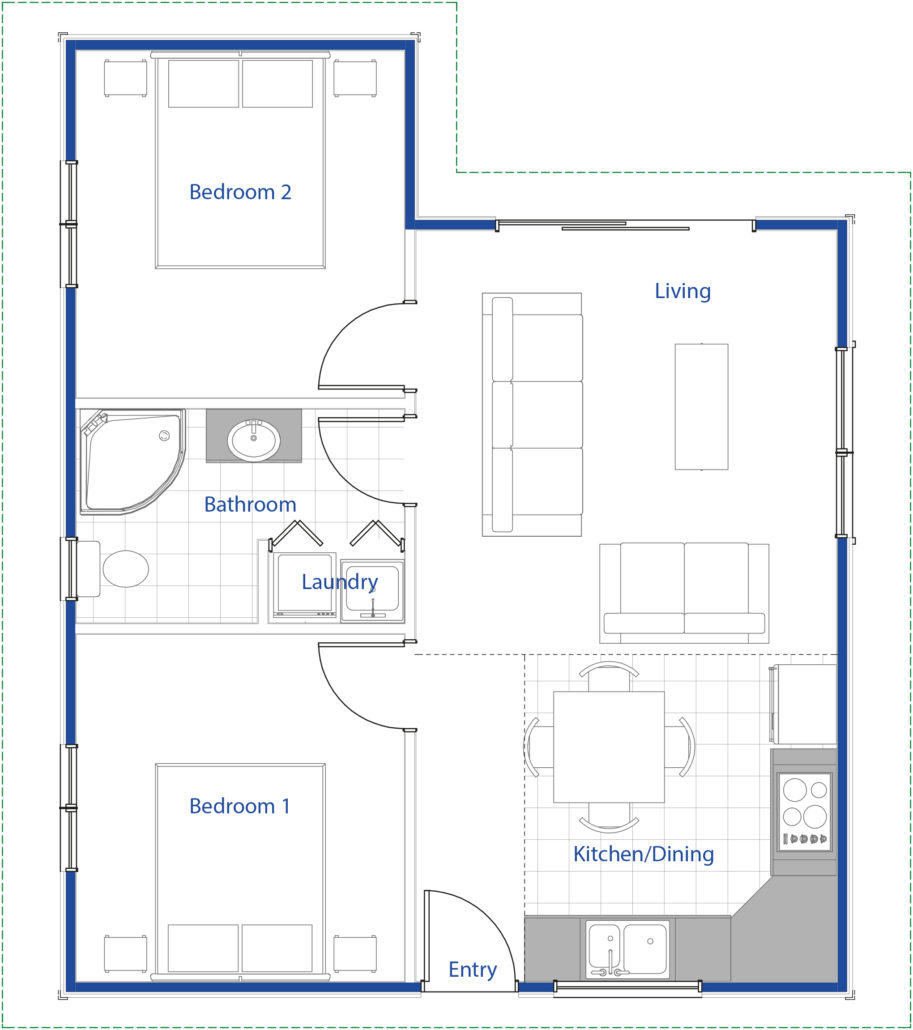 There is nothing like getting excited about architectural features that look beautiful on a 2D floor plan and feel even nicer when standing inside of the finished home.
Also Read: Standard Size of Complete Home Doors and Windows
While it may not be a concern now, think of green cost savings on your architectural features of your floor plan for future living too.
5. Don't Assume the Sizes of Rooms on a Floor Plan are Adequate:
How many times have you read the dimensions of a room and then realized your existing furniture size that doesn't fit like you thought into the room? Measure your existing furniture before deciding on final sizes for a home.
6. Imagine Your Entertaining Spaces:
According to your lifestyle if you love to entertain, consider your small house design ideas floor plans fully occupied when planning kitchen, dining room and living room areas. This will ensure you plan room for mingling, eating, dancing, serving and of course walking through your home! D architect Drawings Platform provide you online latest dsmall house design ideas floor plans and 3D Elevations for your home.
 7. Consider Safety for Little Ones:
Safety should come first and many floor plan amenities such as balconies, stairs that don't have railings, expansive glass shower enclosures and other features may look great for adults but may need to be modified for families with small children.
If you have any query about these small house design ideas floor plans, don't hesitate to send us an email (info@darchitectdrawings.com) or call (9414054976).
https://www.darchitectdrawings.com/wp-content/uploads/2019/05/Oxford-59sqm-Floor-Plan.jpg
2301
2040
Manish Gupta
http://www.darchitectdrawings.com/wp-content/uploads/2017/04/logo_png.png
Manish Gupta
2019-05-27 09:50:15
2021-09-16 09:56:46
Floor Plan Mistakes and How to Avoid Them